Local Search Strategy
Are you looking to get ranked FAST? Then you are at the right place to take action without wasting your time. We make a strategy & plan and execute it in a unique way. You will see the results whenever the search crawler runs and executes this.
Maps SEO
We are a certified Google partner with a level 6 map maker account, (that means if we build something, Google considers that and bumps up the listing, just like hiring a Top-Notch Attorney for your local ranking).
Link Building & Content
We don't just create links, we create authority. We create unique and highly relevant content, and you know what, Google loves it. Our team is well qualified for your business. We have dedicated team members and project managers.
Paid Search Advertising
Are you new to PPC? Or your current campaigns are not working properly? Is PPC eating all of your profits? Feeling lost and struggling to rank your product or control your ad spend? We have a foolproof bidding formula that will make it so you never bid outside your profit margins. We work around ROI.
Custom Website Design
Idea into Blueprint, Blueprint into Design, Design into HTML, HTML into a website. We do it all at Digiwolves. Being a Marketing company, we don't just create websites, but we create magic. We take care of user points, UI/UX, and ROI perspective. After all, you need a website that can sell your product/service easily.
Custom Email Design
If your website is penalized by Google, we can help you with the recovery. We will identify the penalty first and start the recovery accordingly. You just have to sit back and relax, we will manage everything for you. Your site will be our responsibility. Guaranteed results. Just contact us with your queries.
Get A Free Website Audit Report!
We Offer a Full Range of Digital Marketing Services!
At DigiWolves, we don't just offer Digital Marketing service, but we provide complete web development experience.
Web Designing service
Website Development service
Mobile App Designing
Mobile App Development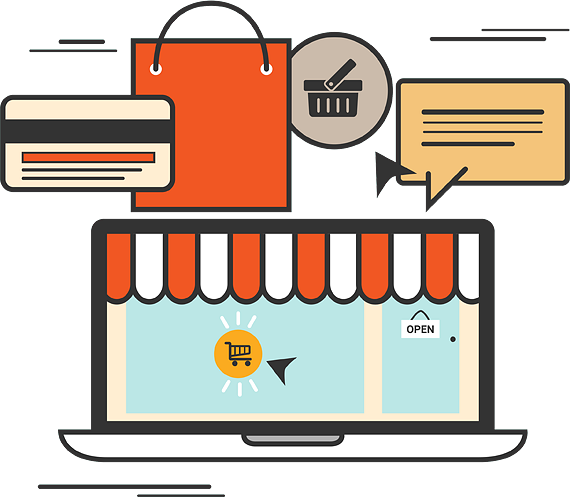 Client's Testimonial
We Just Increased the Bookings by 30% in the First Month.
DigiWolves helps us to increase our Hospital's traffic and Appointments by 30% in just 1st month. 
We have inhouse team for Offline Marketing, but They helped us to increase the online presence. Now we know the true power of Internet Marketing.
Dr. Swapna Misra, Director Fortis Hospital, Mohali
Affordable SEO Services Packages
We work around our foolproof Tier1, Tier2 and SILO strategy. Following the flow of our plan.
OBJECTIVE
We work around sales, not traffic only.
STRATEGY
Our Strategy is about increasing sales and quality traffic.
TECHNOLOGY
We've Leading marketing tools. We pay $2000+ Every month on paid tools.
ANALYTICS
We track all the things on your sites to get every detail.
Latest Case Studies
Check how we have helped our clients to increase their sales and businesses.
Accessibility is an important part of running your business and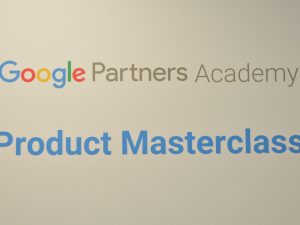 Yesterday was really something. Got up early in the morning
Download PDF GPM - Why Attribution + Measurement Download PDF
Happy Clients Feedback
Satisfied customer is the best source of advertisement
Gurpreet knows perfectly about PPC Campaign and optimization. It's also great + fun chatting and working with him, he helped a lot with our campaigns! I totally recommend him, because he is the best in the business. Thank you again DigiWolves!
Even though we have a inhouse team who works on offline marketing. But Digiwolves helped me to achieve a lot with Online marketing. I was not on social media and Google before, but they explained to me why it is important and they proved it. My business increased by 40% in the first month.
Amazing team and so great to work with. I can't say enough about how professional this group was. They were efficient, creative and flexible. I would recommend Digiwolves and Preet to anyone looking to improve their digital image.
Preet(Digiwolves) is extremely knowledgeable and thorough. He's very organized, well thought and strategic. He provided us with great insight into our business with his research and results. I will be using him for ongoing work. I highly recommend him for any Digital marketing projects.
I have been over the top about Mehar's(Digiwolves) performance that I have since decided to add to give him even more projects! Excellent and respectful way of communicating with very little direction needed. Highly recommend working with this freelancer!
Our Pricing Packages
We Don't have a fixed price service, We work according to the demand and budget.
Starter
5-10 keywords
on page seo
off page seo
300-500 Backlinks Per Month
White Hat Service
Bi-Weekly Reporting
Daily Tracking on Google Sheets
Purchase
Webmaster
10-40 Keywords
On Page SEO
Off Page SEO
800-1000 Backlinks Per Month
White Hat Service
Weekly Reporting
Daily Tracking on Google Sheets
Purchase
Professional
40-100 Keywords
Technical ON Page
Technical Off Page SEO
1500-3000 Backlinks Per Month
White Hat Service
Daily Reporting
Daily Social Media Management
Order Now!
Our Valuable Clients
Qui mutationem consuetudium.